33 Low-Calorie Breakfasts to Keep You Full, According to Dietitians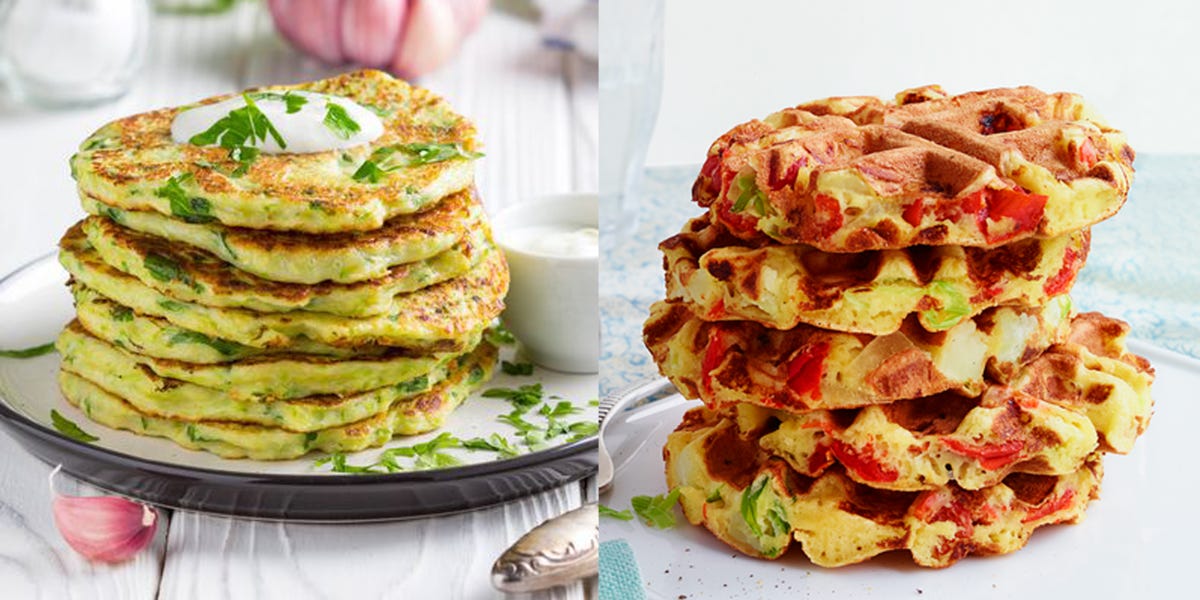 We may earn commission from links on this page, but we only recommend products we back. Why Trust Us?
1
Everything Bagel Salmon Breakfast Wrap
Alexandre Morin-Laprise
//
Getty Images
Running out the door? For a potable breakfast, make a wrap. Lay out two lavash flatbreads, spread on Greek yogurt, sprinkle in scallions and seasonings, fill 'em up with your salmon and veggies plus a handful of shredded lettuce, and wrap it all up.
Get the recipe >>
2
Apple-Cheese Strudel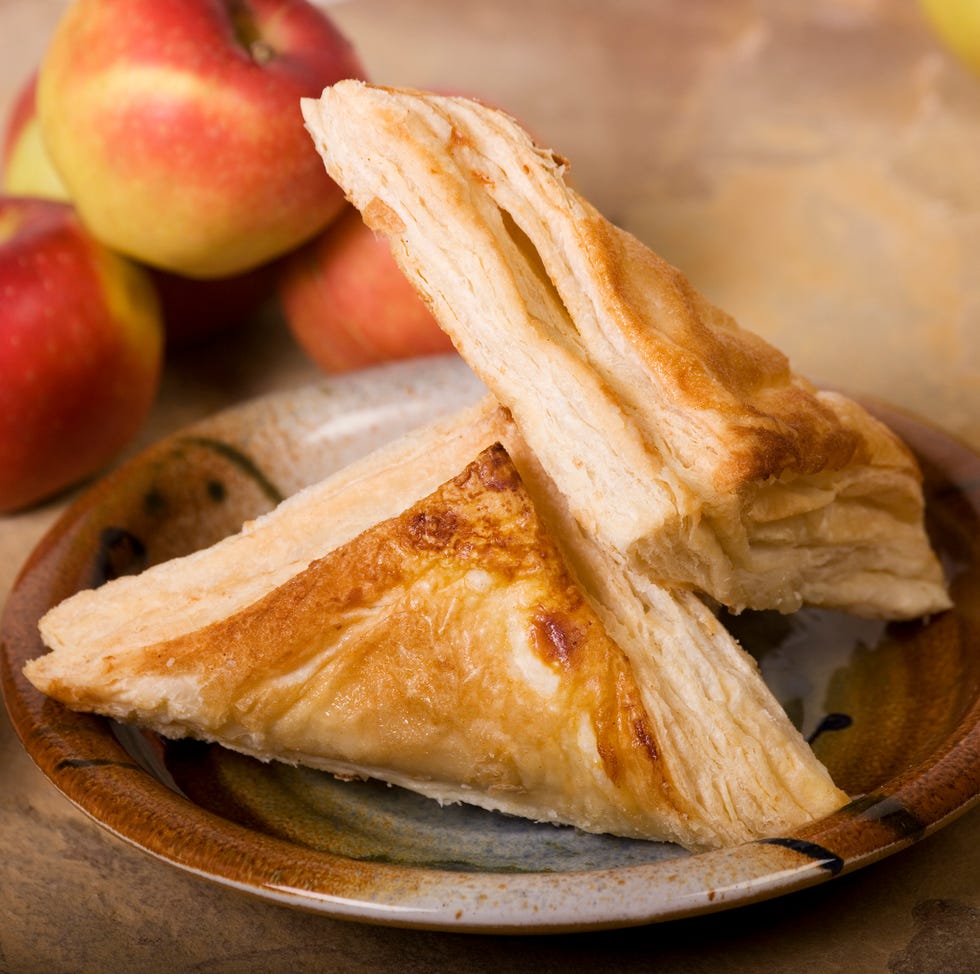 foodandwinephotography
//
Getty Images
Yes, you can have your morning pastry (and at just over 200 calories each, you can have two!). The secret: 1% cottage cheese and reduced-fat cream cheese, plus freshly-sliced apples and toasted walnuts all tucked inside phyllo dough.
Get the recipe >>
3
Best Ever Shakshuka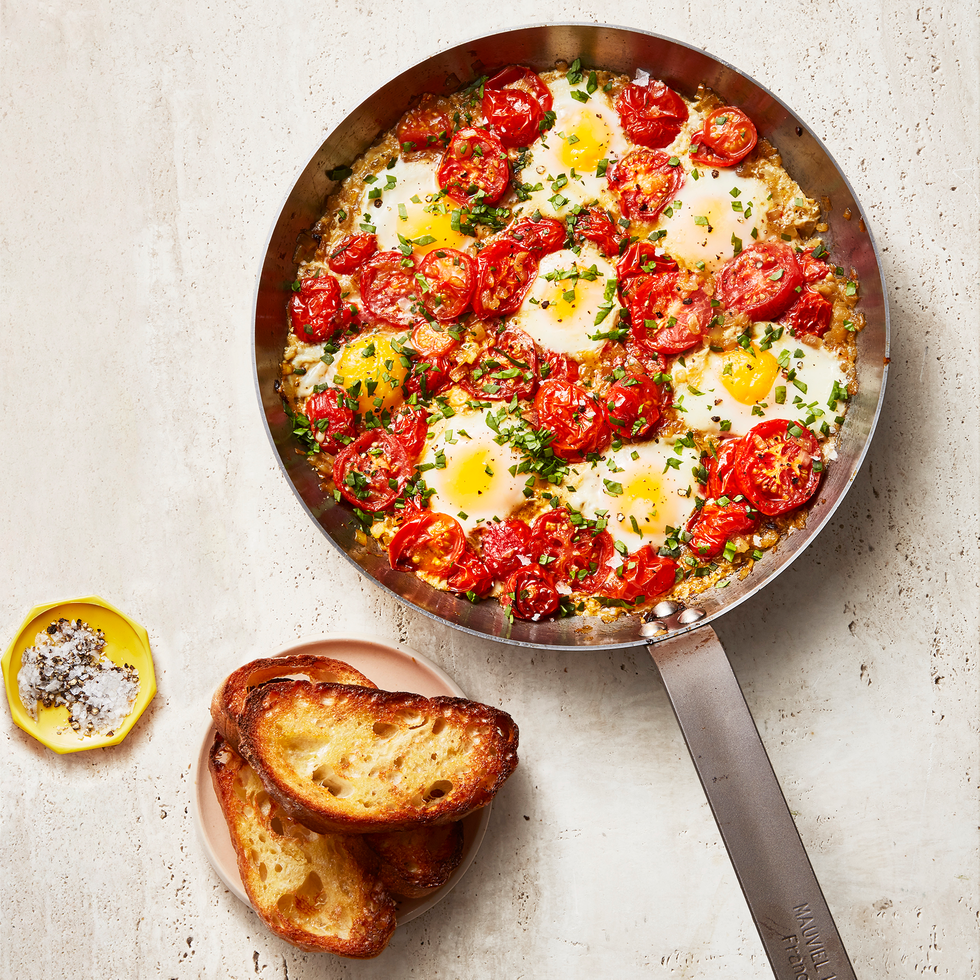 Con Poulos
Sure you could have regular eggs for breakfast, but why not try this flavor-packed shakshuka instead? Roasted tomatoes, onion, and garlic combine with baked eggs in this dish for a tasty breakfast variation that will wake you up and your tastebuds.
Get the recipe >>
Advertisement – Continue Reading Below
4
Spinach and Goat Cheese Egg Muffins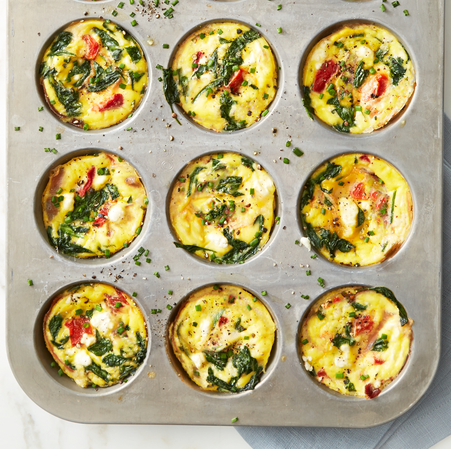 Danielle Occhiogrosso Daly
This low-calorie, protein-packed meal will definitely keep you full throughout the day. Each serving is only 65 calories, so we recommend grabbing two or three. Plus, the veggies and creamy goat cheese make this recipe not only filling, but nutritious and tasty. And, if you struggle with getting in a well-rounded meal, the good news is that these egg muffins make for an excellent grab-and-go breakfast and reheat well!
Get the recipe >>
5
Coconut Chia Pudding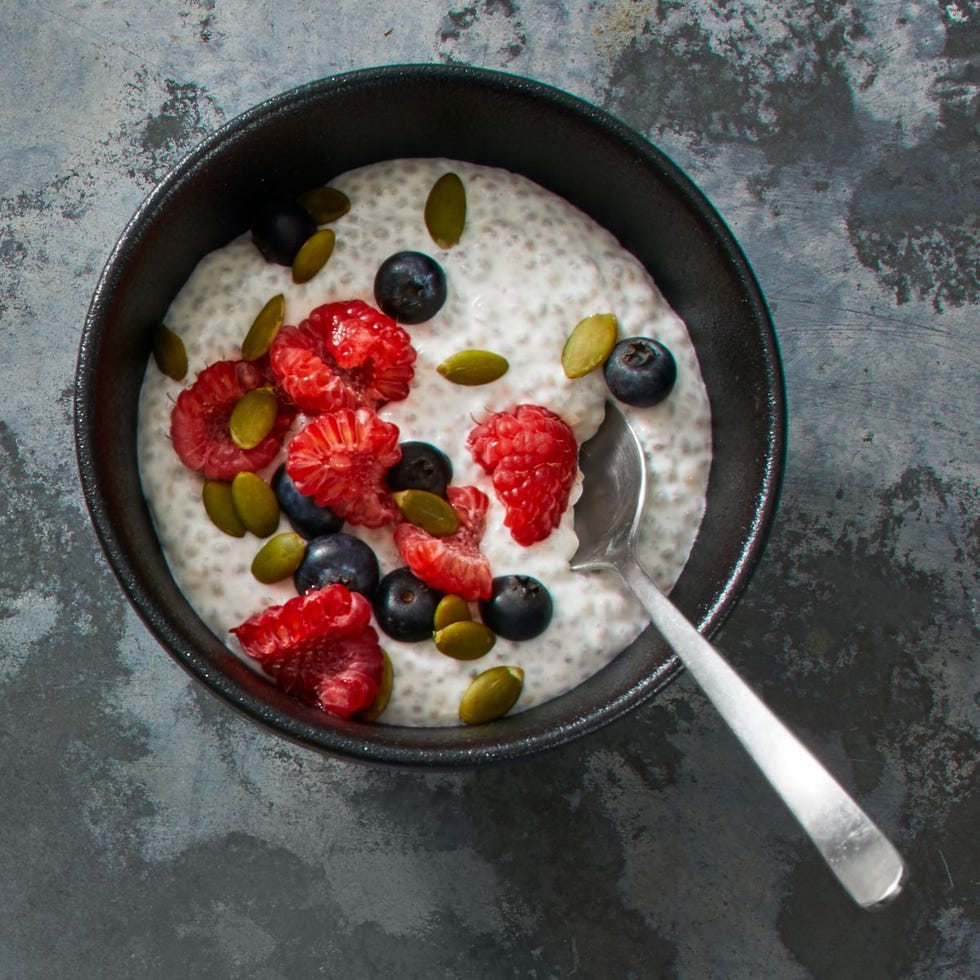 Mike Garten
If your mornings are getting a little hectic, try this coconut chia pudding that is simple to make ahead of time and is easily customizable. It has only 253 calories per serving, including 7 g of fiber and 4 g of protein. You'll prepare this dish the night before, making for a quick and easy breakfast in the morning.
Get the recipe >>
6
Stress Less Smoothie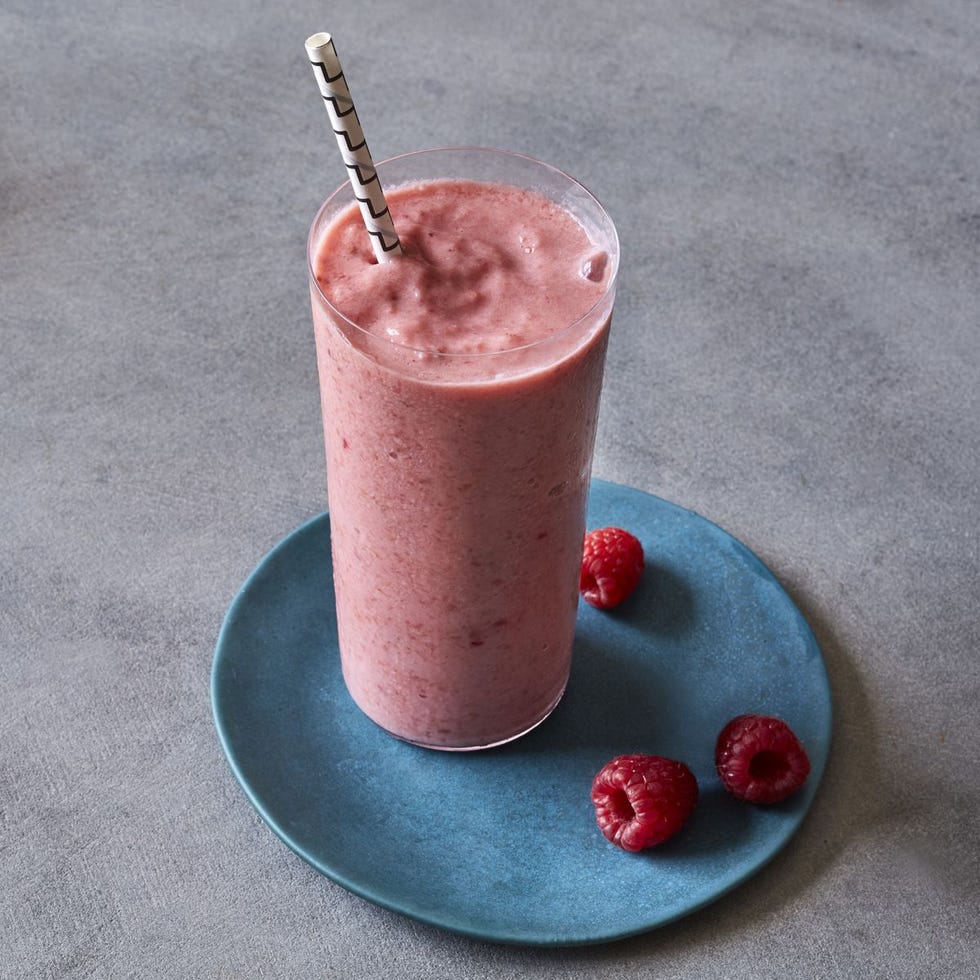 JASON VARNEY
What better way to start off your morning than with a sweet, creamy smoothie? Simply blend together kefir, raspberries, hemp seeds, peach, and ice until smooth for a nutrient-rich way to start your day with only 222 calories. Plus, hemp seeds—the key ingredient here—are loaded with magnesium to help lower stress.
Get the recipe >>
Advertisement – Continue Reading Below
7
Blueberry-and-Mixed Nut Parfait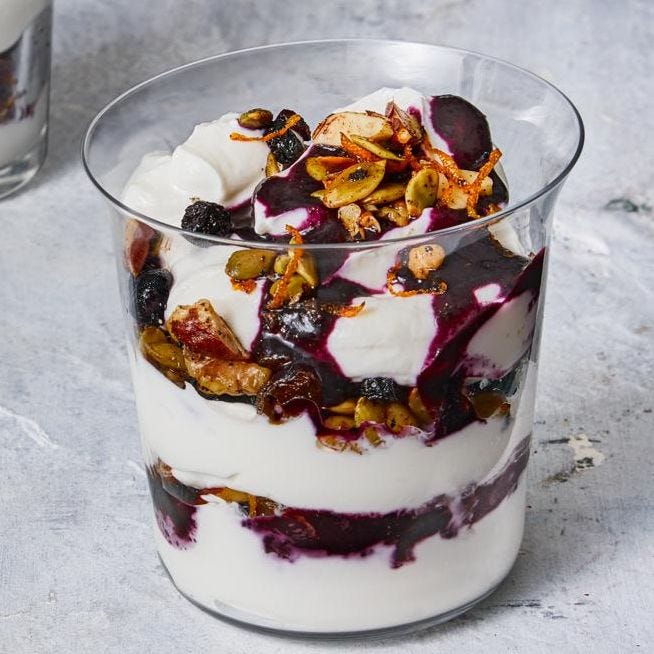 Mike Garten
Tired of eggs and veggies in the morning? Go the sweet route with this low-carb-friendly parfait. Chock full of berries, nuts, seeds, and protein, it's a great low-calorie breakfast option.
Get the recipe >>
8
Strawberry-Thyme Millet Bowl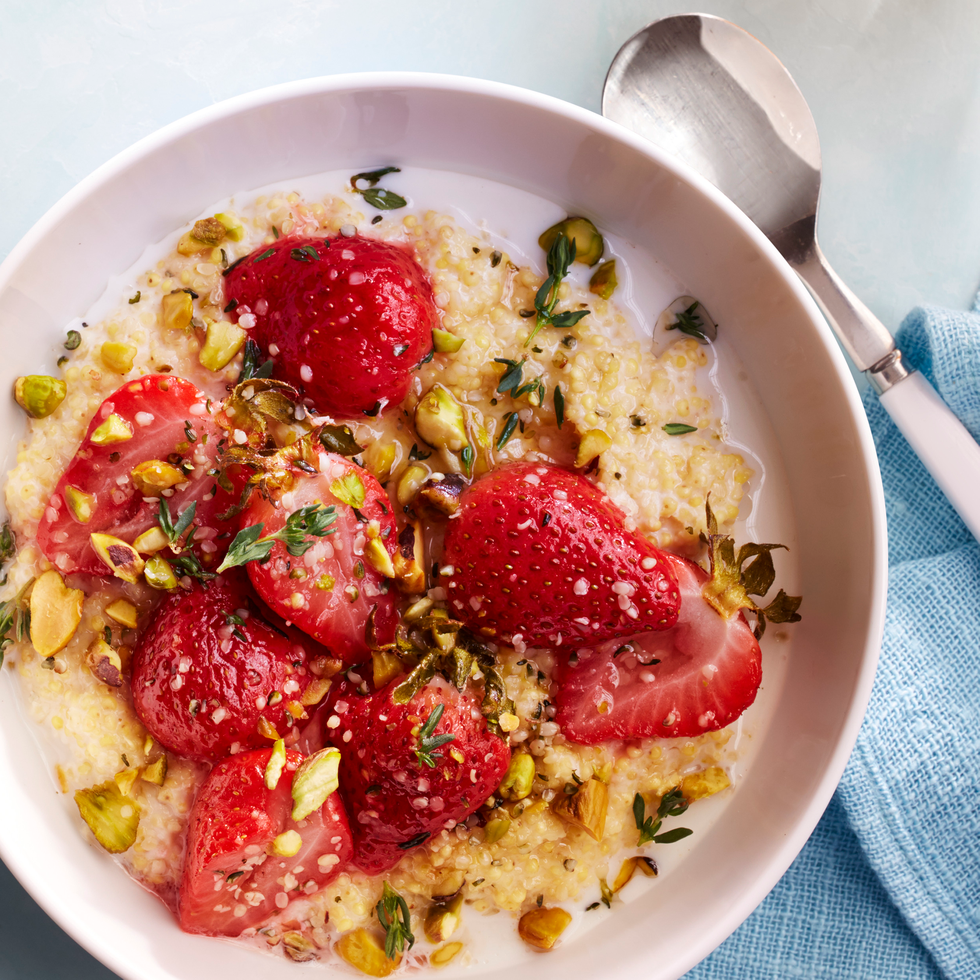 Mike Garten
Give oatmeal a break and swap in some millet for breakfast. It comes together super quickly, has a lovely sweet and savory balance, and adds variety to your morning meal.
Get the recipe >>
9
Spiced Blueberry Smoothie Bowl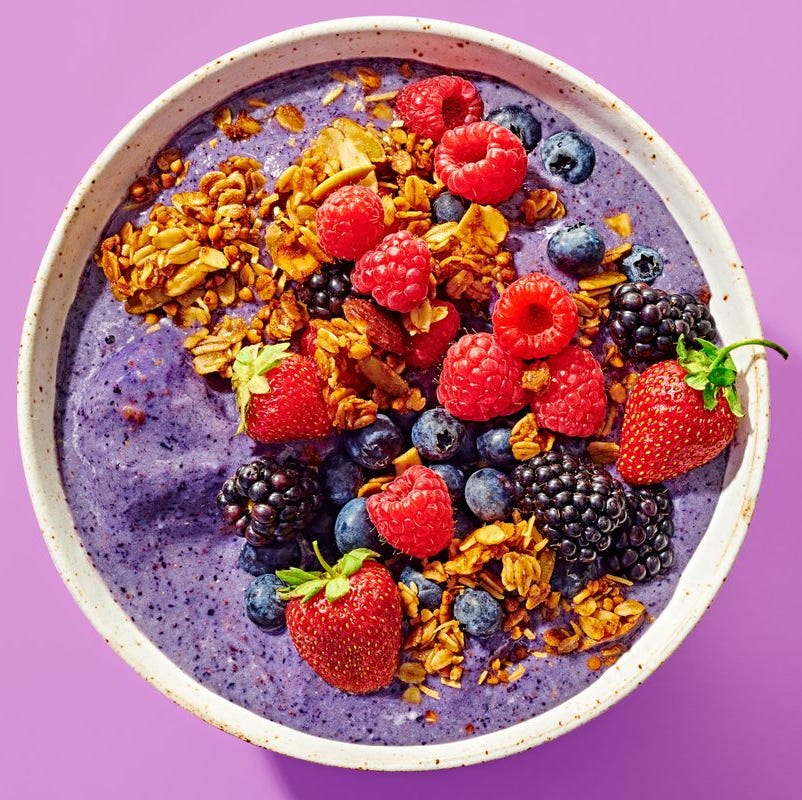 Ted&Chelsea
If you love smoothies, try swapping your straw for a spoon for a fun and more filling take on a classic beverage. This smoothie bowl is topped with fresh berries and buckwheat granola.
Get the recipe >>
Advertisement – Continue Reading Below
10
Whipped Feta and Watermelon Radishes Toast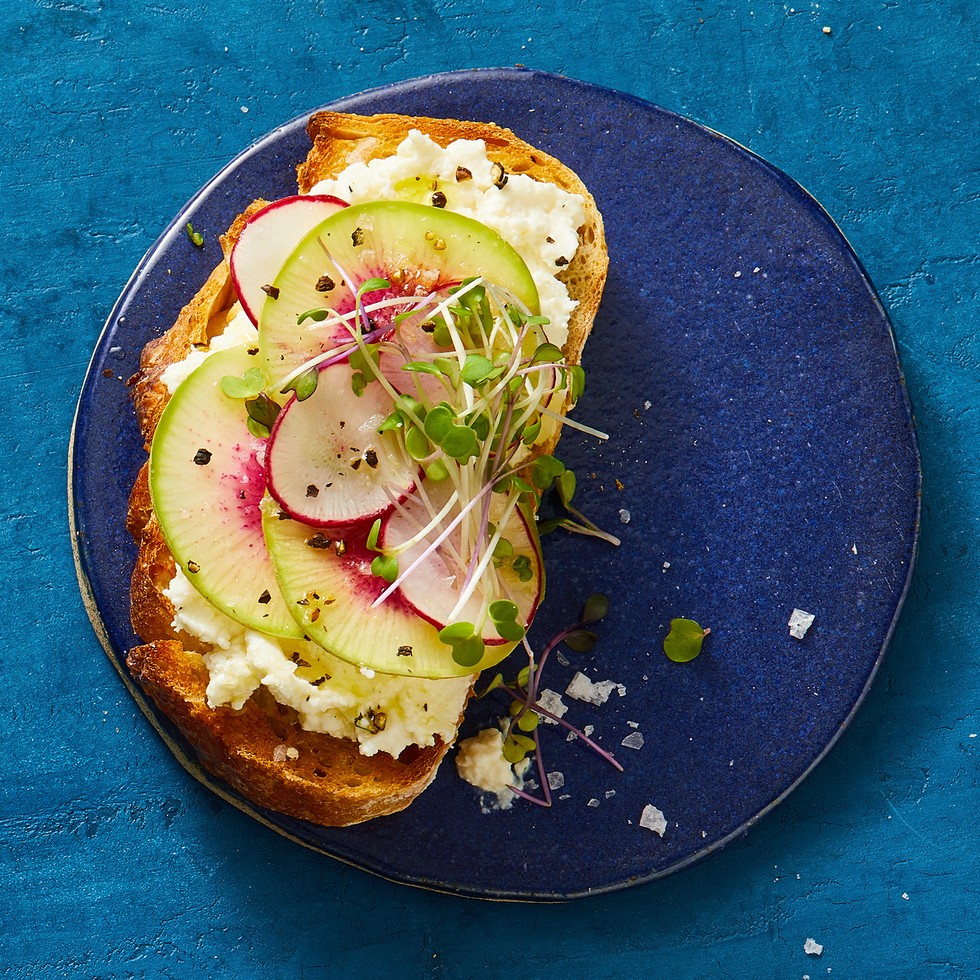 Mike Garten
This flavorful version of breakfast toast is sure to please. A whipped feta cheese spread is complemented by crunchy radishes, broccoli sprouts, and olive oil for a colorful, tasty toast.
Get the recipe >>
11
Tomato Toasts With Mint Yogurt and Sumac Vinaigrette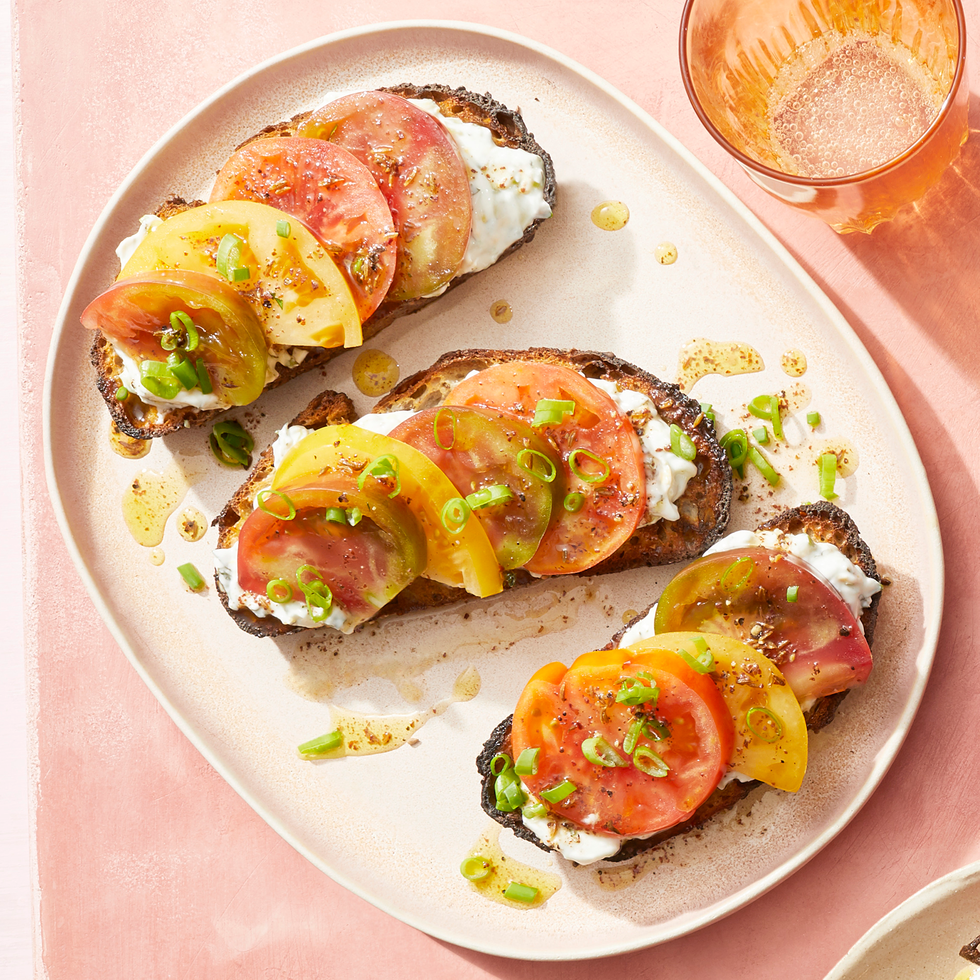 Danielle Daly
These tasty toasts topped with tomato are under 200 calories each and include four grams of fiber and eight grams of protein. Plus, these are super simple to make and are ready in just 10 minutes.
Get the recipe >>
12
Quick Mango Sorbet With Cardamom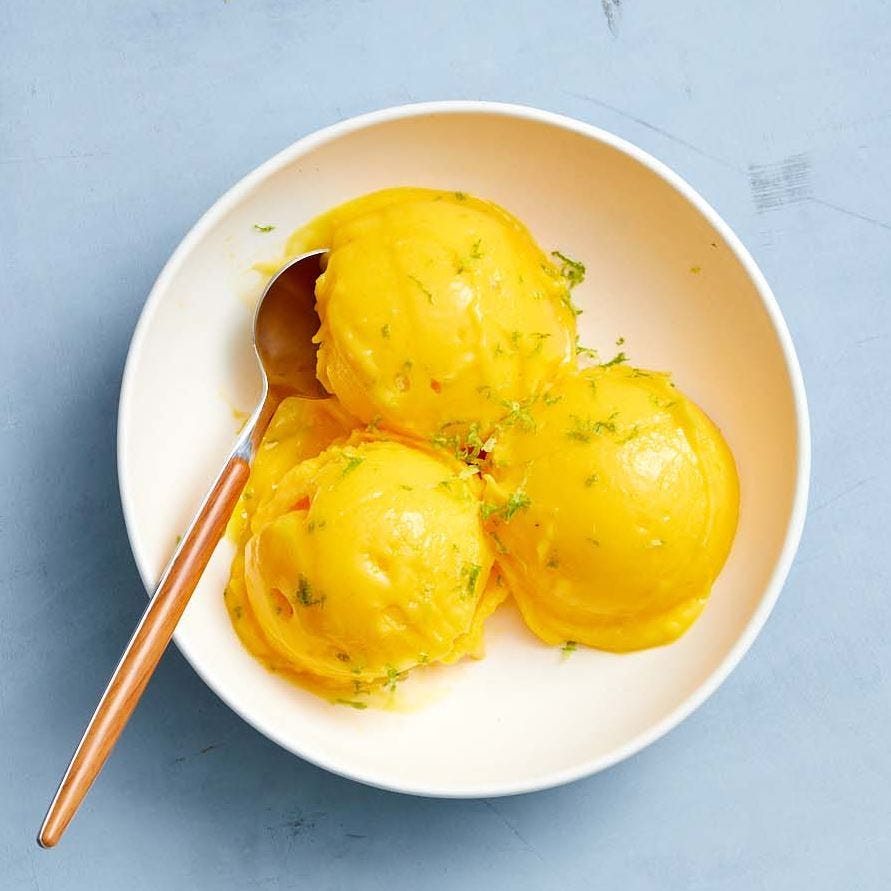 Lucy Schaffer Photography
Who doesn't love dessert first thing in the morning? This meal clocks in at just 97 calories per serving and is the perfect sweet treat for mornings that call for something other than eggs, oatmeal, or a smoothie. Plus, you only need four ingredients to make this simple sorbet, and after the prep work the night before, it only takes a few minutes to whip up.
Get the recipe >>
Advertisement – Continue Reading Below
13
Healthy Herb Frittata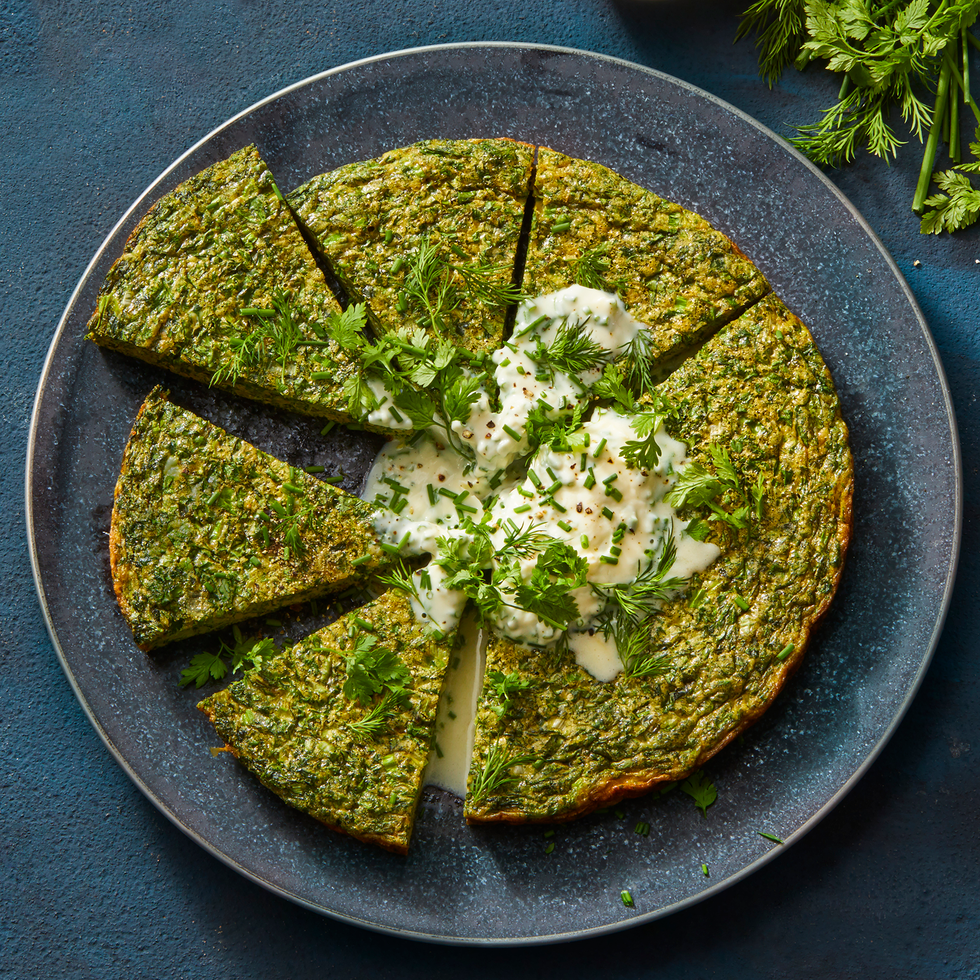 Mike Garten
This breakfast may look fancy, but it only takes 40 minutes to make and is the perfect crowd-pleaser for a family breakfast or Sunday brunch. It contains flavorful chives, scallions, parsley, cilantro, and dill in addition to six large eggs for protein. Plus, each serving is only 305 calories while being low in carbs and high in protein.
Get the recipe >>
14
Apple Oatmeal Muffins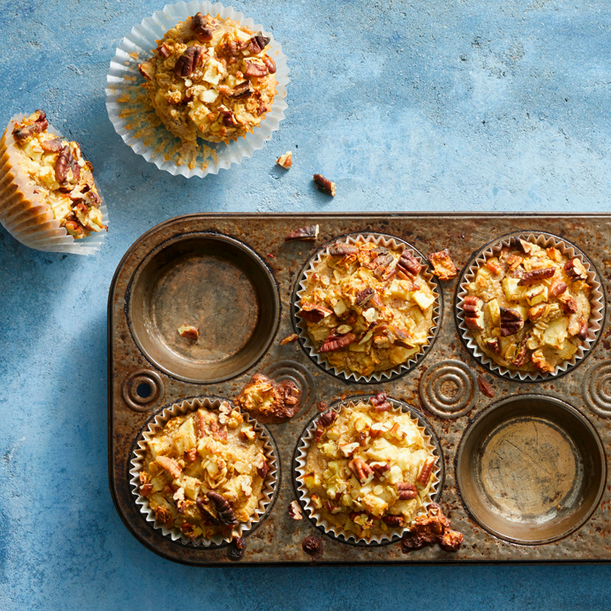 Danielle Occhigrosso Daly
With only 225 calories per serving, these apple oatmeal muffins make the perfect sweet, grab-and-go breakfast. They're made with nutritious oatmeal, tasty pecans, and spices like cinnamon and nutmeg for flavor.
Get the recipe >>
15
Overnight Oats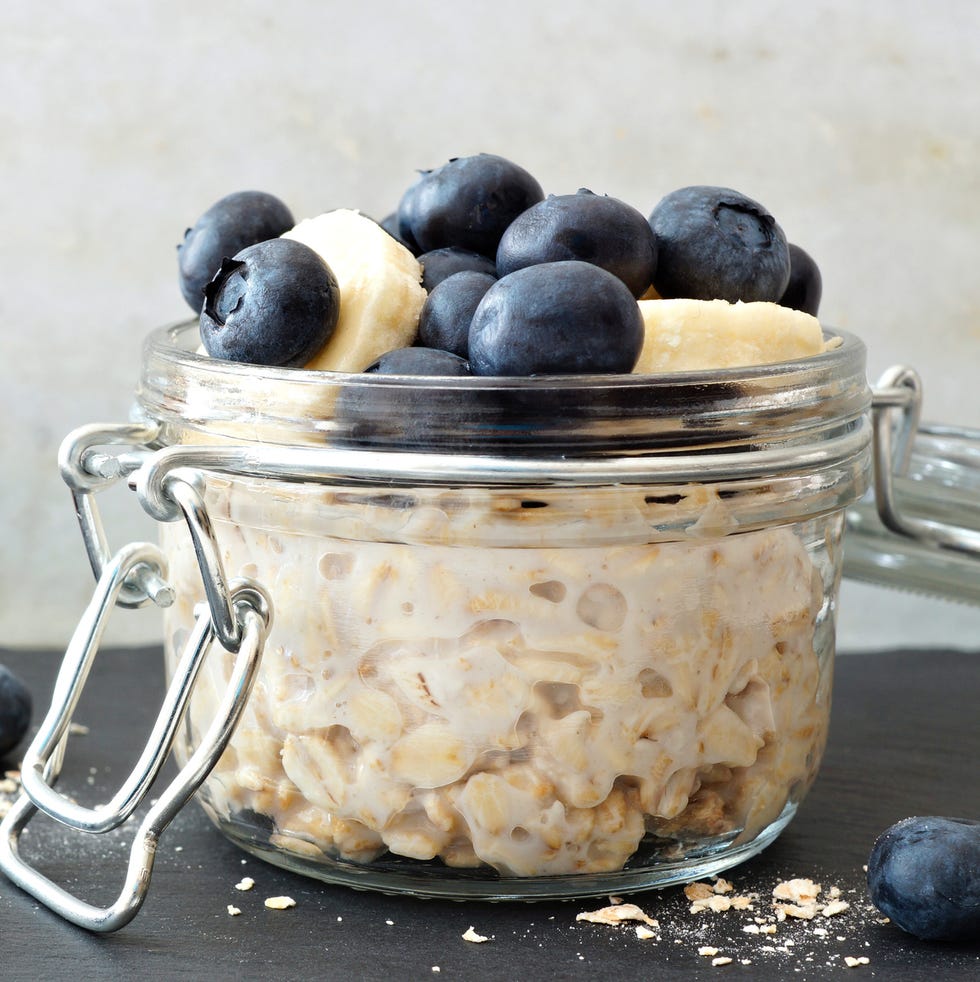 jenifoto
//
Getty Images
"Since lack of time is the number one reason people grab something less nutritious or skip breakfast altogether, meal prep recipes are the way to go," says Harris-Pincus. Overnight oats can last for days in the fridge, so fill up a couple of jars.
For one serving, pour in ⅓ cup of oats, ⅓ cup of milk (whichever type you prefer), ⅓ cup of plain Greek yogurt, one to two teaspoons of chia seeds, and two tablespoons of whey or plant-based vanilla or chocolate protein powder. Mix it all together, let it sit in the fridge overnight (or at least six hours), and then finish it off with ½ cup of berries and some chopped nuts.
Advertisement – Continue Reading Below
16
Chocolate Banana Peanut Butter Smoothie
nata_vkusidey
//
Getty Images
"Most smoothies at the store are loaded with sugar and contain virtually no protein," says Ryan Maciel, R.D., head performance coach at Catalyst Performance Training. Even if you only have a few minutes, though, this chocolate banana peanut butter smoothie is easy to make and deceptively dessert-like. Simply blend one cup of milk (whatever type you prefer), one scoop of chocolate-flavored protein powder, one cup of fresh spinach, one frozen banana, and one tablespoon of peanut butter, et voilà!
17
Protein Bento Box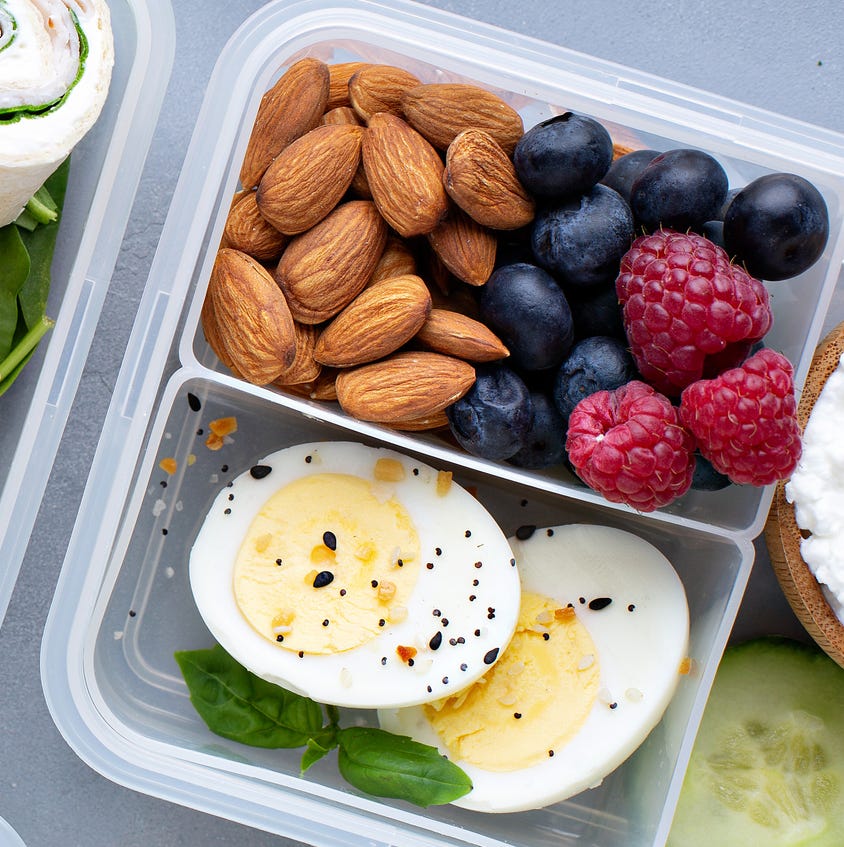 VeselovaElena
//
Getty Images
If you're often on the run in the mornings, this grab-and-go protein box is your new best friend, says Kristina Cooke, R.D. Pack a reusable container with two hard-boiled eggs, a ¼ cup of roasted, unsalted nuts, a handful of cherry tomatoes, and a small container of Greek yogurt (opt for 0% to cut down on calories and saturated fat).
18
Egg English Muffin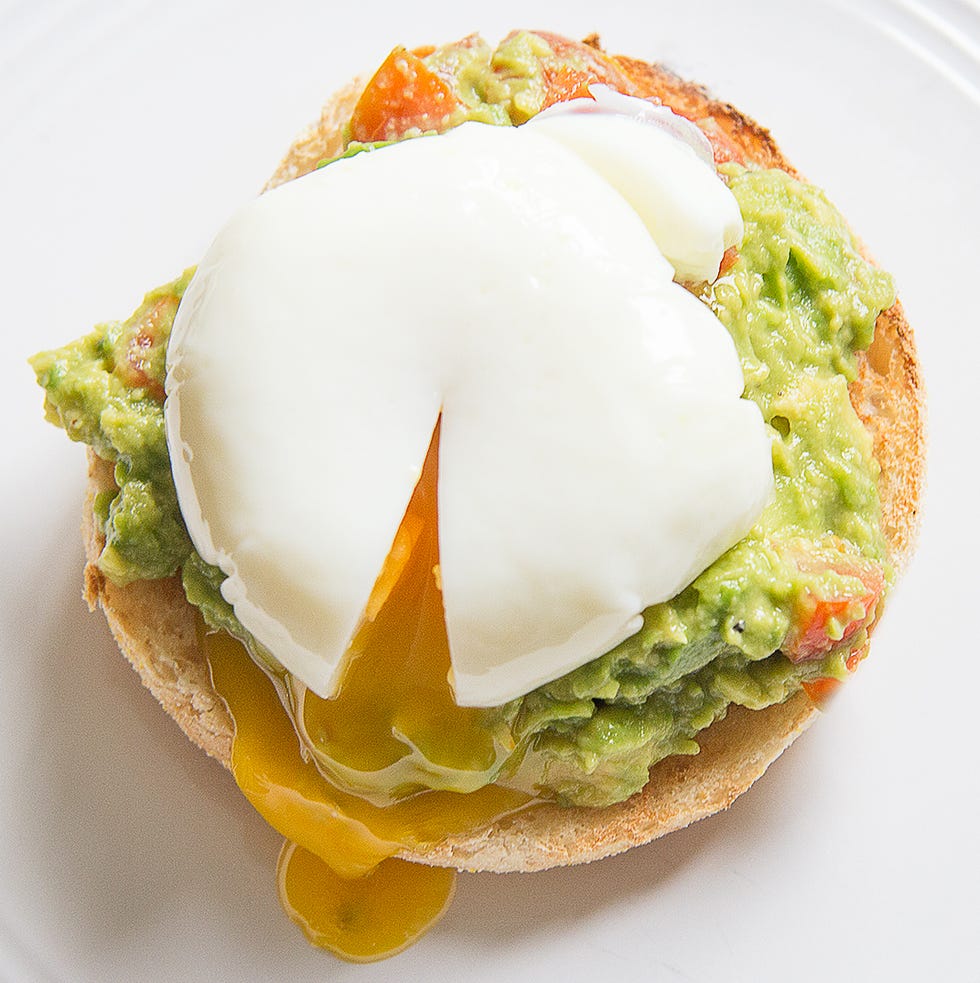 miaaa
//
Getty Images
Rather than hitting up the drive-thru, make your own healthy egg muffin at home, suggests Maggy Doherty, R.D. Break an egg into a bowl and microwave for 60 seconds, then sandwich it inside a toasted 100% whole-wheat English muffin with a slice of low-fat cheese and a ¼ of an avocado.
Advertisement – Continue Reading Below
19
Egg and Avocado Toast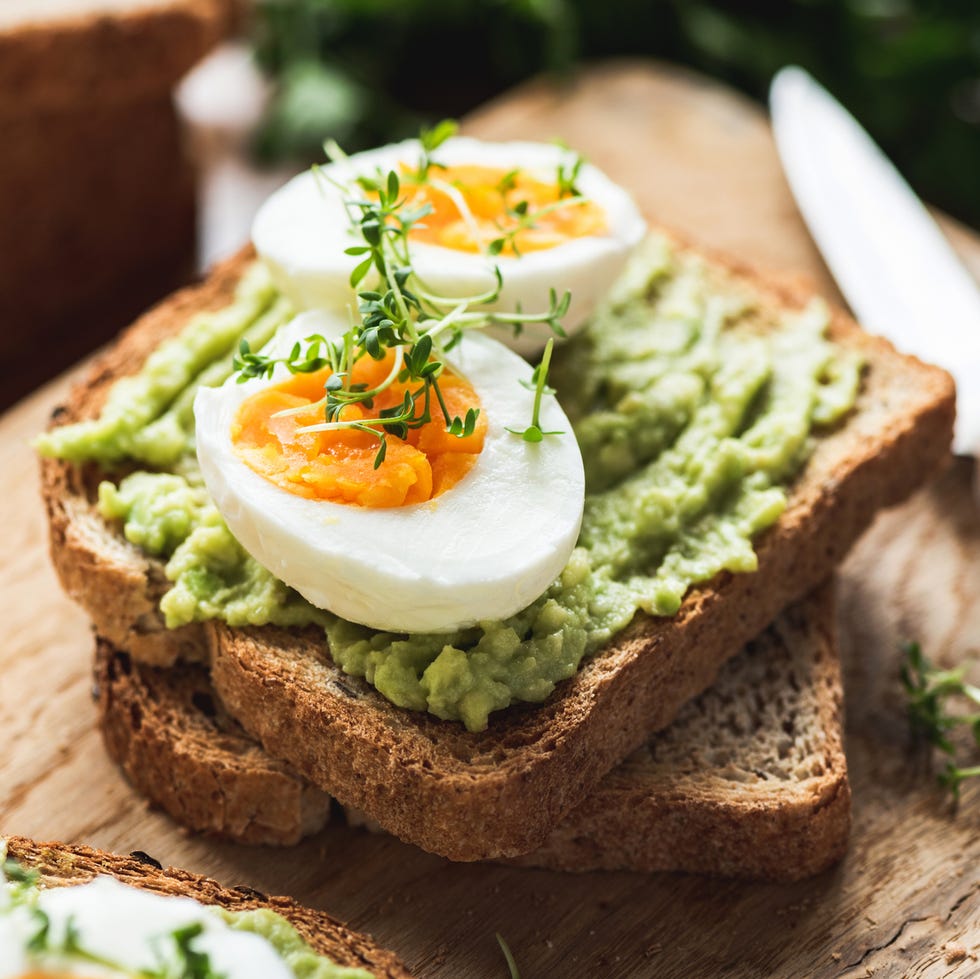 Arx0nt
//
Getty Images
20
Savory Cottage Cheese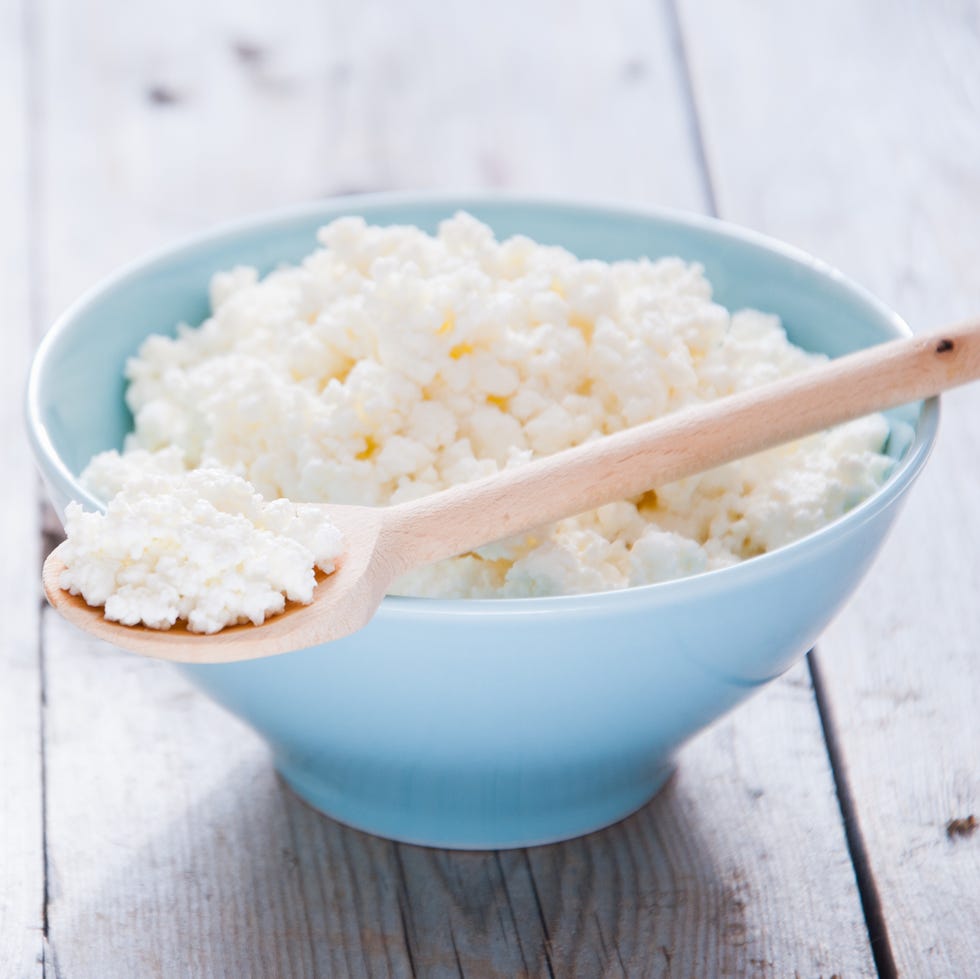 letterberry
//
Getty Images
Here's your only-have-one-minute breakfast: Scoop out a cup of low-fat cottage cheese, top it with salsa and a tablespoon of pumpkin seeds, plus a piece of fresh fruit on the side. An ever-underrated breakfast staple, cottage cheese packs in over 20 grams of protein, while the seeds and fruit provide satiating fiber and healthy fat, says Bowerman.

Lauren Krouse is a freelance writer who covers health, domestic violence, and self-advocacy. Her work appears in _Women's Health, Men's Health, Prevention, Self, HuffPost, and elsewhere. When she's not writing, you can find her trying to meditate more, weightlifting, or walking in the woods with her partner and black lab.

Assistant Editor
Shannen Zitz is an Assistant Editor at Prevention, where she covers all things lifestyle, wellness, beauty, and relationships. Previously the Editorial Assistant at Prevention, she graduated from the State University of New York at Cortland with a bachelor's degree in English. If she's not reading or writing, you can probably find her frequenting the skincare and makeup forums on Reddit or hogging the squat rack at the gym.
Advertisement – Continue Reading Below
Advertisement – Continue Reading Below