These are the worst dental mistakes you can make for your teeth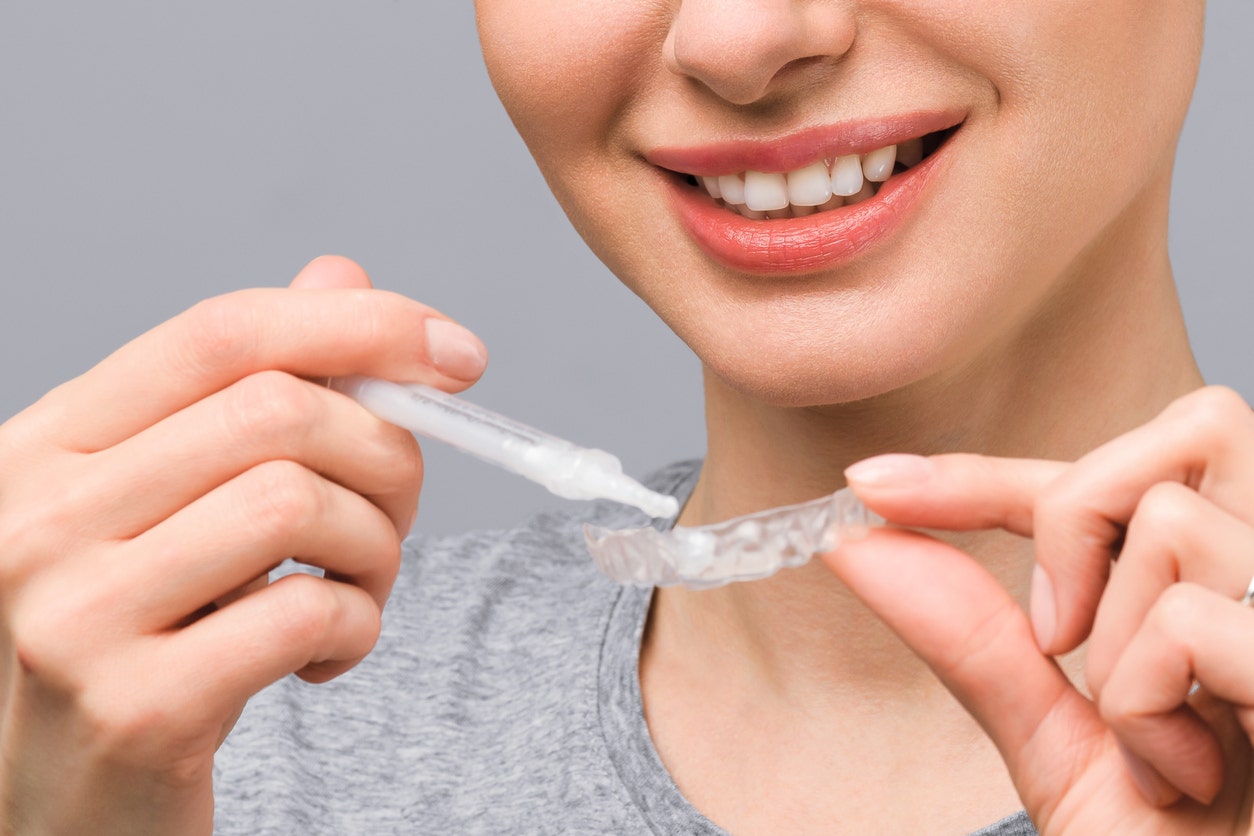 A healthy mouth means more than an attractive smile. 
Research has shown that oral health impacts the wellness of the entire body and is directly linked to risk levels for heart disease, pneumonia and other conditions.
While it's common knowledge that everyone should brush and floss every day, what about the things people are not supposed to do to their teeth?
BE WELL: FLOSS YOUR TEETH DAILY FOR BETTER HEART HEALTH
If you're making any of these dangerous dental mistakes, you could be putting the health of your teeth and gums in jeopardy, according to experts. 
Read on …
1. Neglecting oral hygiene
Failing to take proper care of dental health is the biggest mistake cited by dentists.
Neglecting oral hygiene "includes not brushing and flossing regularly, which can lead to tooth decay, gum disease and other oral health problems," Dr. Sean Kutlay, a dentist in Santa Clarita, California, told Fox News Digital.
"To counteract this, it's important to establish a daily oral hygiene routine that includes brushing your teeth twice a day for at least two minutes and flossing at least once a day."
2. Treating your teeth as tools
One of the biggest causes of structural damage to teeth is the tendency to use them as tools, such as bottle openers and package rippers, according to Dr. Fadi Swaida of Bond Street Dental in Toronto, Ontario.
"Using your teeth for those kinds of things can end with cracking, chipping and damaging them," she told Fox News Digital. 
"I've seen many patients who crack their front teeth because they were trying to open something with them."
"I've seen many patients who crack their front teeth because they were trying to open something with them."
3. Using tobacco
Tobacco use has been linked to a long list of health dangers, including those related to the teeth.
"Smoking and using tobacco products can stain your teeth, cause bad breath, and increase your risk of gum disease and oral cancer," said Kutlay.
The obvious means of prevention is to quit smoking or using tobacco products altogether, he added.
Vaping presents a similar problem, Swaida noted — particularly because it's unclear what long-term damage the chemicals could cause to the teeth and gums.
4. Filing down your teeth
It might sound crazy, but Fatima Khan, a dentist and co-founder of Riven Oral Care in Houston, Texas, has heard of some people filing down their teeth with nail files to try and make them all the same length.
DENTISTS REVEAL WHY YOU SHOULDN'T BRUSH YOUR TEETH IN THE SHOWER
"Not only can you introduce bacteria from your nail file into your mouth this way, but it can also cause irreversible damage to your teeth," she said in an email to Fox News Digital. "Once your enamel is gone, it's gone for good — it won't magically grow back like your nails do."
For some, this can lead to sensitivity — but others may end up needing root canal therapy if they file down too close to their nerve and end up experiencing excruciating pain, Khan warned.
5. Brushing too teeth too hard
Brushing your teeth twice a day is key to good dental health, per the American Dental Association — but too much force can backfire, dentists agree.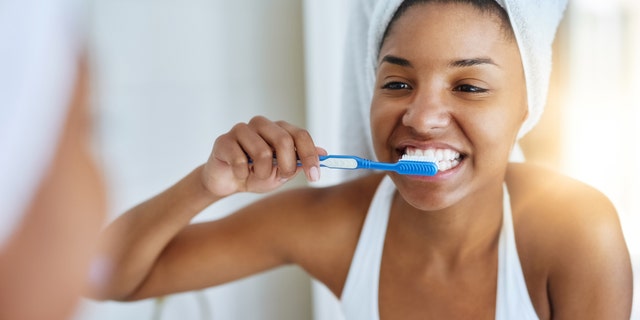 "Many people think that brushing harder will help remove all the plaque and bacteria, but it can abrade your enamel and cause tooth wear and sensitivity," Dr. Tina Saw, a licensed dentist and founder of Oral Genome in California, told Fox News Digital. 
"Once your enamel is gone, it's gone for good – it won't magically grow back."
It's best to brush your teeth gently with a pressure-sensing electric toothbrush or a soft manual toothbrush, she said.
6. Not drinking enough water
Add dental health to the long list of the benefits that hydration brings.
"Water is not only good for your overall health, but it's super important to your dental health," Dr. Diana Matatova, a general dentist in Glendale, Arizona, told Fox News Digital.
"After eating a meal or sweet drinks, drinking water afterward can help rinse your teeth when you're not able to brush," she said.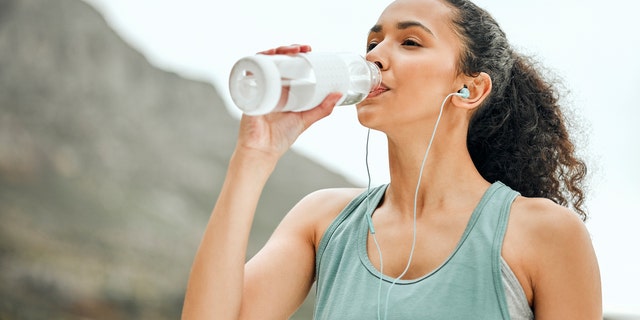 "Keeping saliva flowing in your mouth by drinking water helps prevent tooth decay and keeps cavities from forming."
7. Chewing on ice
Even though it can be very satisfying, Dr. Saw recommends refraining from chewing on ice.
"It can cause microfractures that lead to more significant fractures over time and, inevitably, broken teeth," she warned.
In one study from Japan, people who chewed 30 ice cubes each day using only the left side of their mouths over a two-decade span were found to develop cavities and changes in the jaw on that side.
8. Biting your fingernails
Up to 30% of the population bites their nails, studies show, but the bad habit can do damage to more than your fingers. Nail-biting can also chip the teeth, Saw warned.
"Even though your teeth are harder than your nails, they have thinner incisal edges that can chip easily if you bite your nails the wrong way," she told Fox News Digital.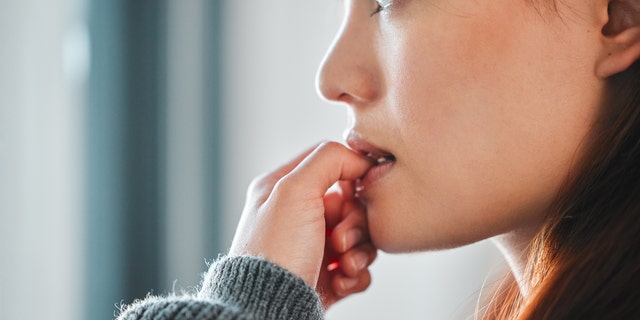 "A few good ways to try and kick this habit are to keep your nails trimmed short, apply bitter-tasting nail polish or get a gel manicure," Saw added.
9. Going too far with DIY whitening
Certain types of do-it-yourself teeth whitening should generally be avoided, Khan told Fox News Digital.
One of the current trends involves mixing baking soda with hydrogen peroxide and adding it to a "boil and bite" mouth guard, which is made of a soft, flexible material that is boiled and then bitten on to conform to the teeth.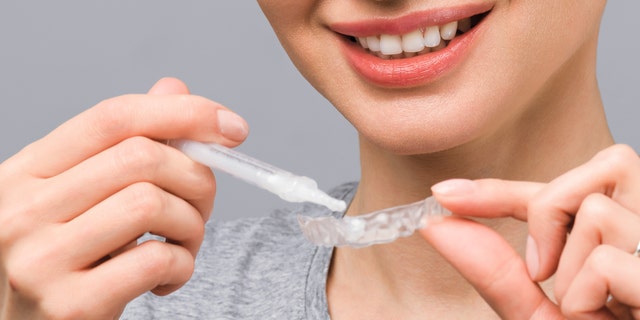 "Baking soda can be pretty abrasive, and if you use it too often or in high concentrations, it can actually damage tooth enamel," Khan warned. "Plus, that 'boil and bite' guard might not fit your mouth perfectly, so the hydrogen peroxide can leak out and irritate your gums or even burn them."
Another risky DIY trend is to brush with turmeric to strengthen and whiten teeth. 
While the plant-based spice has some proven health benefits, Khan said it's best to consume it rather than brush with it. 
CDC WARNS DENTAL PATIENTS OF RARE BACTERIAL INFECTIONS VIA WATERLINES
"Turmeric is a dark yellow color, and it can be tough to brush off completely," she told Fox News Digital. "I've seen it stain the teeth of some of my patients because they didn't rinse their mouth and brush thoroughly enough after using it. And when the turmeric sits on the teeth for too long, it can actually make them look more yellow, not less."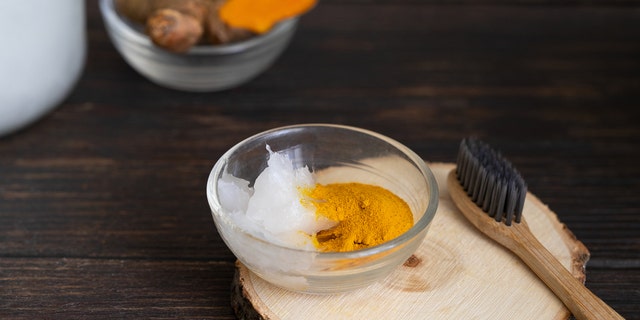 Whitening too much can also be harmful, Saw warned.
"Excessive teeth whitening can cause tooth sensitivity and also result in the incisal or edges of the teeth becoming translucent," she said. "It can also strip your teeth of its protective enamel and weaken them."
10. Snacking all day and consuming too much sugar
"It can be hard to resist snacking throughout the day — especially now that so many of us work remotely — but when we eat, it triggers an acid release to aid digestion," Saw said. 
"The acid breaks down teeth, and frequent acid attacks on your teeth can cause cavities and decay over time."
Certain foods are more harmful to the teeth than others — particularly sugary substances, like soda and candy.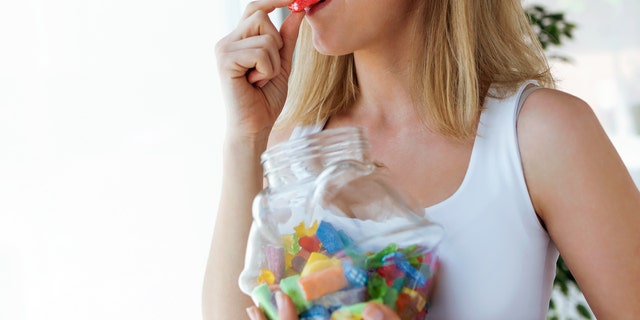 "Sugar is one of the main culprits when it comes to tooth decay," Kutlay told Fox News Digital. "When you eat sugary foods or drink sugary drinks, the bacteria in your mouth feed on the sugar and produce acid, which can erode your tooth enamel."
The recommended counteraction is to limit sugar intake and choose healthier snacks like fruits, vegetables and nuts, he said.
11. Trying 'DIY orthodontics'
Some TikTok trends suggest that people can straighten and move their teeth at home without any orthodontic work, but this is extremely dangerous and should be avoided at all costs, dentists said. 
"Using gap bands, rubber bands, paperclips, beads, dental floss and elastic bands to try and move your teeth is just asking for trouble," Khan told Fox News Digital.
CLICK HERE TO SIGN UP FOR OUR HEALTH NEWSLETTER
"Orthodontic movement needs to be done precisely, and if it's not, you can permanently damage your teeth, gums and roots. In some cases, it can even lead to bone loss and tooth loss," she added.
12. Skipping regular dental visits
When people aren't having any mouth pain or problems, they may assume everything is fine and opt to skip a dental visit — but dentists agree that's a bad idea.
CLICK HERE TO GET THE FOX NEWS APP
Said Swaida, "Regular dental visits keep your teeth free of tartar and plaque, which cause tooth decay, and detect problems early so they can be remedied."